WEALTHIEST SELF MADE WOMEN IN THE WORLD
MARIAN ILITCH
Marian Bayoff Ilitch is an American businesswoman, who is the co-founder of Little Caesars Pizza with her late husband, Mike Ilitch. With a net worth of $5.1 billion, Marian Ilitch comes in at the top of the list of the world's richest self-made women, and she has pizza to thank for her success. Ilitch, along with her husband, Mike (who died earlier this year), co-founded Little Caesars Pizza in 1959. The chain boasts $4 billion in sales, according to Forbes. Ilitch also owns the Detroit Red Wings and Motor-city Casino Hotel.
DIANE HENDRICKS
Diane Marie Hendricks is an American businesswoman and film producer from Wisconsin. She is the widow of businessman Ken Hendricks. ABC Supply, a wholesale roofing, siding and windows distributor co-founded 35 years ago by Diane Hendricks and her late husband, Ken, makes about $7.2 billion in annual sales, Forbes says. Hendricks, who is the company's chairperson, has a net worth of $4.9 billion.
JUDY LOVE
Tom and Judy Love opened their first gas station in Watonga, Oklahoma, in 1964 using a $5,000 gift from her parents. Judy kept the books and ran the company with Tom until 1975, when she returned to college. Today Judy is the executive secretary at Love's and chairman of the Love Family Fund. Revenues rose 13% to $16 billion in 2016, thanks in part to 47 new locations. Love's Travel Stops & Country Stores now has 420 locations in 40 states, but it all started with a $5,000 loan to Tom and Judy Love in 1964, when the couple opened their first gas station, according to Forbes.
OPRAH WINFREY
Oprah Winfrey is an American media proprietor, talk show host, actress, producer, and philanthropist. Oprah Winfrey owns her own television network, OWN, and a magazine, and she is also an executive producer of and recently starred in HBO's The Immortal Life of Henrietta Lacks. But it shouldn't be a surprise that most of her massive $2.9 billion net worth is attributed to her long career as a daytime talk show host. She is tied with Judy Love at third on the Forbes list.
DORIS FISHER
Doris F. Fisher is an American businesswoman who co-founded The Gap clothing stores with her late husband, Donald Fisher in 1969. Doris and Donald Fisher started out with a simple problem: They couldn't find a good pair of jeans for Donald. Their solution, clothing store Gap, first opened in 1969. Now, the female co-founder has an estimated net worth of $2.7 billion.
JUDY FAULKNER
Judith "Judy" R. Faulkner is the CEO and founder of Epic Systems, a healthcare software company located in Wisconsin. Faulkner founded Epic Systems in 1979, with the original name of Human Services Computing. Computer programmer Judy Faulkner founded Epic Systems, the country's top provider of software for medical records, in 1979. She still leads the company, which she founded in a Wisconsin basement, as its CEO. Her net worth is estimated at around $2.5 billion.
MEG WHITMAN
Margaret Cushing "Meg" Whitman is an American business executive, political activist, and philanthropist. One of the most prominent female CEOs in the world. She was the president and CEO of eBay from 1998 to 2008. After an unsuccessful run for the governorship of California, Whitman took over as the head of HP starting in 2011 and oversaw the company's split into two: One business focuses on printers and PCs and the other on cloud computing, data centers and software. Whitman has an estimated net worth of $2.5 billion. She is tied with Judy Faulkner at sixth on the Forbes list.
JOHNELLE HUNT
Johnelle Hunt is an American billionaire, the widow of Johnnie Bryan Hunt, and co-founder of J.B. Hunt Transport Services, the company they started in 1961.  In 1961, Johnelle Hunt and her late husband, J.B., founded trucking company J.B. Hunt Transport Services, Inc., which went public in 1984. It is one of the largest transportation logistics companies in North America. Hunt's net worth is estimated at about $2.4 billion.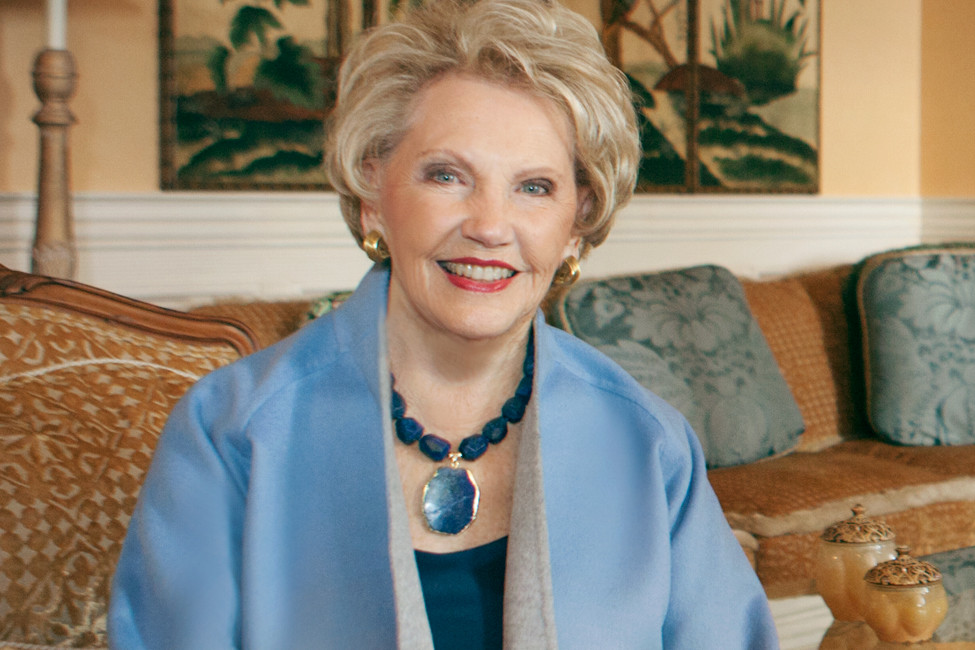 ELAINE WYNN
Elaine Farrell Wynn is an American businesswoman, philanthropist and art collector. She co-founded Mirage Resorts and Wynn Resorts with her former husband, Steve Wynn. She has supported education causes, the performing arts and the visual arts. she has been in a legal battle with her ex to get control of her 9 percent stake in the company. Elaine is president of the Nevada State Board of Education. Her approximate net worth is $2.1 billion.
LYNDA RESNICK
Lynda Rae Resnick is an American billionaire entrepreneur and businesswoman. Resnick is married to Stewart Resnick, who is her business partner. Lynda Resnick and her husband, Stewart, were both entrepreneurs before founding the Wonderful Company in 1979. Lynda established a full-service advertising agency at the age of 19 before partnering with Stewart. The Wonderful Company's products include Pom Wonderful, Pistachios, Fiji Water and Halos. Her net worth is estimated at $2 billion.