People build up their own business inorder to make money and to make all their dreams come true. Every success is not build up in a day. Where there is a raise there comes a fall too one day or the other. Some retrieve from that fall other's do not . There are many famous entrepreneurs whom everyone admire and dreams to be like one of them, who have marked grand success at the beginning, lost everything later and made it all back again. This is often due to finance mistakes such as bad budgeting, being spendthrift, failed ventures and offering too much financial assistance to friends and family. Being the ambitious individuals that they are, these individuals quickly reconstruct their fortunes.  This is the list of those great entrepreneurs who had marked success , lost it all in the middle and made it all back again.
STEVE JOBS
Steven Paul Jobs was an American entrepreneur, business magnate, inventor, and industrial designer. He was the chairman, chief executive officer, and co-founder of Apple Inc.; CEO and majority shareholder. His name is synonymous with Apple. The late Steve Jobs is an entrepreneur who founded Apple Computers in the 1970s when he was only 21 years old. When he was 23, Steve was worth millions of dollars. To keep the success rolling, he found and hired a top Fortune 500 Chief Executive Officer (CEO). His name is John Scully. 3 years later, John fired Jobs. The young innovator lost his company and the rights to his millions. He was once again, jobless. During this low ebb, his creative juices flowed faster than before and he founded NeXT. His new company was highly innovative and was eventually bought by Apple Computers. Steve proceeded to become CEO and regained control. Today, Apple is the most valuable company in the world.
MC HAMMER
Stanley Kirk Burrell, better known by his stage name MC Hammer, is an American hip hop recording artist, dancer, record producer and entrepreneur. He had his greatest commercial success and popularity from the late 1980s, until the early 1990s. In 1991, MC Hammer won 2 Grammy awards for his song "U Can't Touch This" . This was one of his highest achievements in a rollercoaster career. He is known as a television star and a multiple award winning artist. From the late 1980s to the early 1990s, MC Hammer was a huge star. He was worth around $33 million. However, in 1996, he filed for bankruptcy thanks to irresponsible investing, lavish spending and terrible accounting. When his star faded, MC Hammer hit rock bottom. Instead of giving up, he rose again and became an entrepreneur. MC Hammer created a number of music labels and invested in technology start-ups. Today he heads Alchemist Management. It is an athlete management company in Los Angeles. He also lectures in marketing at institutions such as Harvard and Stanford University. MC Hammer also has a television show known as "Hammertime".
ULYSSES S GRANT
His name is easily recognizable by any American citizen or an enthusiast of US history. Ulysses S. Grant was the 18th president of the United States of America. He is known for a life full of military success. He graduated from the highly regarded West Point military college and joined the Army. Sadly, he was discharged for drinking while on duty. For 7 years, Ulysses S. Grant hopped from job to job struggling to provide for his family. When the Civil War began, he enlisted as a volunteer and rose to become the top general. He turned military success into a political career and was eventually elected president. Unfortunately, he squandered his presidential fortune and was flat broke on his deathbed. So he decided to write and sell his memoirs. Mark Twain was chosen to write them and the book became a bestseller. This made Ulysses S. Grant once again financially successful in death.
ROBERT STILLER
An American billionaire who founded the Keurig Green Mountain coffee company in 1993. He graduated from New York Military Academy and Parsons College. He also built his fortune by selling K-cups and coffees. These endeavors made him join the billionaire club in 2011. However, he engaged in irresponsible spending, lost his billionaire status and was soon heading towards bankruptcy. To avoid a negative net worth, he sold 5 million shares to pay his debt. Luckily, improvements in the price of his stock caused him to recover. Soon, he was worth $1.2 billion and back in control of his company.
MARTHA STEWART
One of the most famous talk show hosts. She is well known for her cooking and lifestyle shows on various networks across the globe. She was the first self-made female billionaire in America. She even took her company public. However, her star fell when she was implicated, investigated and found guilty of conspiracy in the ImClone stock market case. She served some time in a correctional facility. Many thought that her story had ended. However, Martha launched a comeback immediately after she completed her sentence. In one year, she had returned her company to millions in revenue and became a member of its Board of directors in 2011. She is currently the chairman and is worth billions.
W HERBERT HUNT
An American oil billionaire, who along with his brothers Nelson Bunker Hunt and Lamar Hunt tried but failed to corner the world market in silver. Unfortunately, it collapsed in the 1980s. This caused him to fall into bankruptcy. While many investors would sell their asset to regain positive net worth, W. Herbert Hunt changed targets and began to invest everything he had left in oil. The value of a barrel shot up and so did his net worth. He divested in silver and made oil his main asset. In 2012, he sold some of his oil lands for $1.5 billion. This firmly cemented his position as a billionaire once again. Today, W. Herbert Hunt is worth $1.7 billion.
DOROTHY HAMMILL
In the 1976 Winter Olympics, Dorothy Hamill won the gold medal in figure skating. She turned her amazing performance into an income of over $1 million every year as a professional figure skater. While at the top of her industry, Dorothy fell into bad financial habits such as overspending on jewelry and making bad investments such as the failed franchise Ice Capades. In 1996, she filed for bankruptcy. Despite dropping to a negative net worth, Dorothy perfected her skating, went on TV shows and even sold memoirs. In 2007, she appeared in a 2007 movie known as "Blades of Glory" alongside Will Ferrell. Her millions were back and she was financially wiser.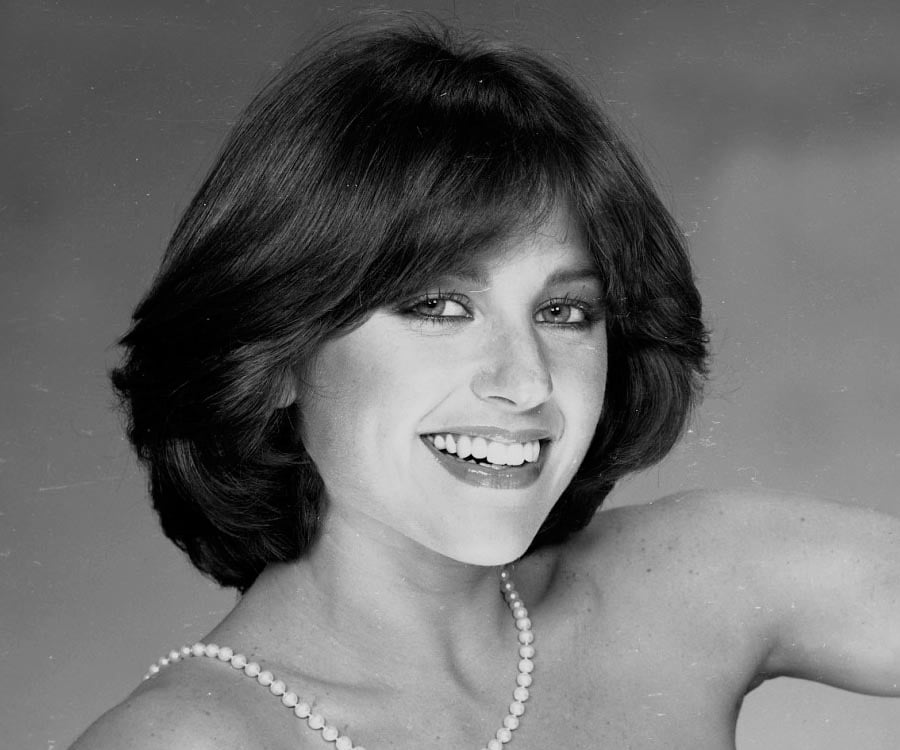 YASUMITSU SHIGETA
Japanese national Yasumitsu Shigeta dropped out of college in 1988 to found a mobile phone distributing company known as Hikari Tsushin. He was only 23 years old. He proceeded to build the company such that it covered Japan and was recognizably popular in China. In the year 2000, Shigeta made $39 billion during the dot-com craze. He also lost it all in a span of 4 months. It was a dramatic rise and fall. Despite going bankrupt, he made it all back and re-emerged as a billionaire in the year 2005. Today, he is worth $1.95 billion.
JAMES ALTUCHER
An American hedge fund manager, entrepreneur, best-selling author, venture capitalist, and podcaster. He has founded or co-founded more than 20 companies, including Reset Inc. and StockPickr, and says he failed at 17 of them.  He was one of the first people to take advantage of the Internet and its benefits. He founded a website design company known as Reset Inc in 1996. After 2 years, he sold it for $10 million. With substantial new capital, James made a number of investments which failed due to the tech bubble of 2000. He lost everything and almost took his own life. However, he stopped judging his self-worth based on his bank balance. He gained self-confidence in the face of adversity. James eventually reinvented himself as a hedge fund manager. Today, he has a very popular blog, podcasts and investments worth millions.